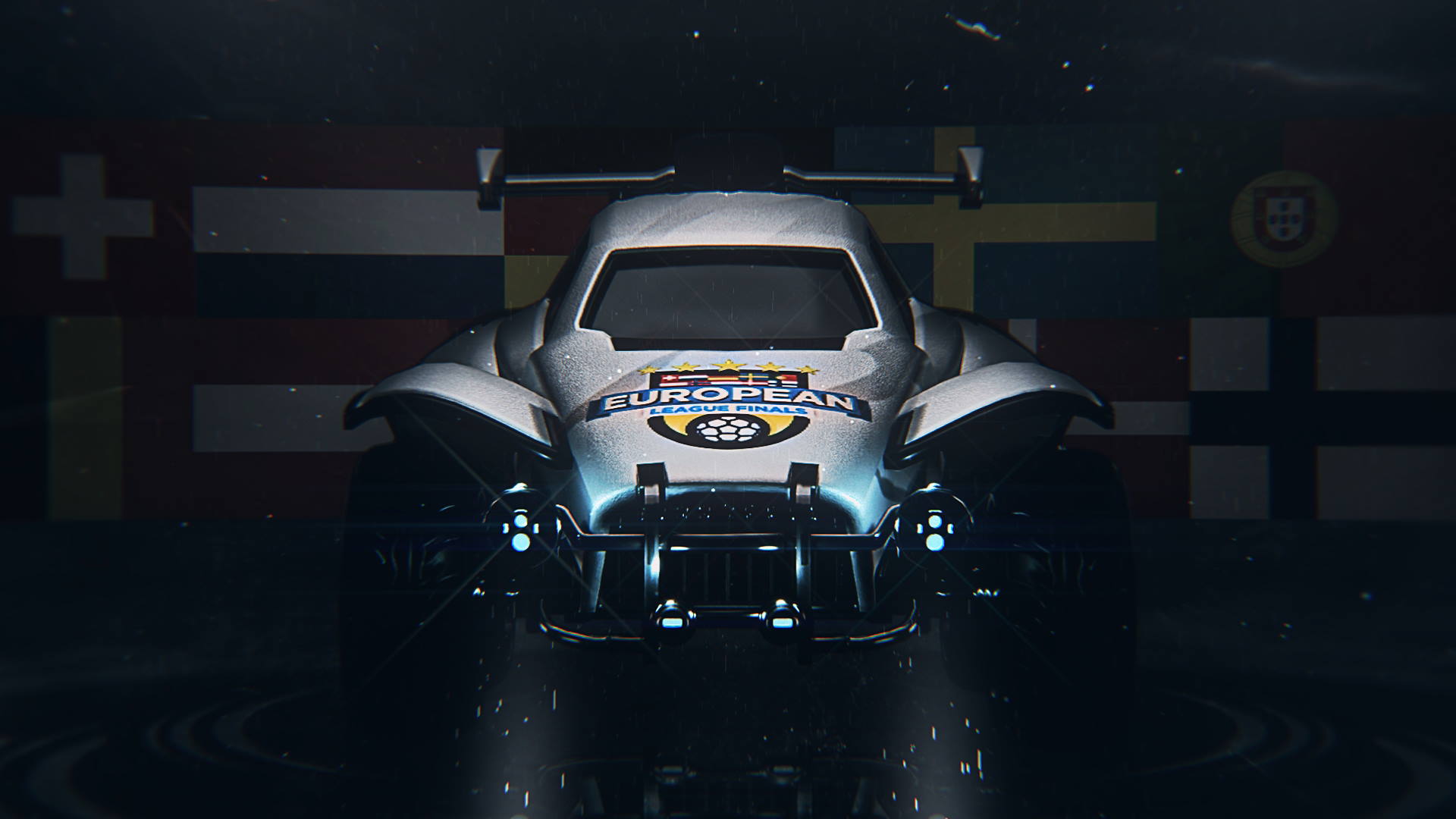 32 best teams of European country leagues match against each other this weekend from 13.1. to 15.1. The total prize pool of The European League Finals is 5000 €. The matches will be streamed by nine different country streams.
Liquipedia: https://liquipedia.net/rocketleague/European_League_Finals
Timetable (CET)
Day 1: Friday – Swiss Format (BO5)
32 Teams, top 16 advances (3 wins)
18:00 – 23:00
Day 2: Saturday – Double Elimination Day 1 (BO5)
13:00 – 18:00
Day 3: Sunday – Double Elimination Day 2 (BO7)
13:00 – 18:00
You can follow the matches from these streams
Competitors
A short summary of the countries and the most notable teams. A couple of Finnish players kindly provided some extra insight about the teams. When the article was written 10.1. trade window still hadn't closed so some line-ups may have faced changes.
Top countries
Germany – Nitro League
Germany has the biggest number of renowned players. Two top teams are extremely solid and the 3rd and 4th seed good enough to challenge anyone in the tournament. Morekats (Tox, Kryptos, Rezears) is the biggest favourite to win it all. Couple of RLCS mainstays are supported by a wide range of young and/or experienced bubble-players with some RLCS-experience like ERN ROAR (Ne0n, Gnagflow06, Simas) and Esport BERG (LiFox, MD, Hyderr, Bryza).
Denmark – Raketligaen
Denmark is still the best Nordic country on paper. Two top teams are extremely tough to beat: Antarktis (Matsgrey, HP, Madsssss, Ronaky) and Masonic (creamyy, Ejby, Rexo, Sharp). The third team is also young and very mechanical. Big wins or fall to disarray are both in the cards for DSB (Saphiix, TempoH, Tr3bla, Waffle).
Benelux – Elite Series
Benelux Elite Series brings in two formidable sets of players. KVM (Compact, Jweyts, TxMper) won the league but the team to rule them all might well be Benelux third seed Sector One (Justuszzz, Gekk, TehQoz). No one will want to face the best 3rd seed of the tournament. The two other teams are also competitive and should be above average.
Others
Finland – Rakettiliiga
Finland has probably the most legendary player in the tournament, Mognus, who is playing with the ascending Icy and a solid third man army boy Regser. After them Dust Sucker (Tossis, Dansku, Rxii) could easily make a splash with the add of a formidable Spanish minion Rxii. Arkijuustoviipale boasts the eternal bubble goat Aleksiii with the ratiomain Lexxa and hypeman Kalle. Fourth team Tiimilol has rising talent Tukia matched with fast and mechanical Porsas and Doggoz, ready to maybe surprise a couple teams?
Norway – Telialigaen
Telialigaen used to be clearly the best league of the Nordics but its level has gone down in the last years. They do have one very strong team that could go far in the tournament, AW3 (Seeb, FiremanJonas, Inferno). Rotaryon Esports (Pablobar, Haven, Bruhkay) also has potential to surprise but very few expect big success yet.
Sweden – Svenska Raketligan
Failing to reach day two like in the Nordic Championship (Ruotsilol) is not likely as Sweden now has two teams that can challenge almost anyone. Ascence (Meaty, Led, Emilvald, Sajmoon) and OGC (Gylfen, Zamberg, Molten).
Switzerland – Swiss Esports League / TCS eSports League
Like Norway the Swiss leagues aren't as strong as they used to be. The biggest threat is KSM (Mihno, Squixxl, kilero) who have played together for a long time and have solid rotations. Seeing everyone else fall off in Swiss Stage wouldn't be a surprise.
Portugal – Zebra League
Zebra league has a ton of OK-talent, but only Impulse GW is a credible top team. Impulse boasts one of the best individual players in AcroniK, matched with a good French bubblebaguette maaivy and Team Liquid's coach Xpére (as a player). Other team who could dig some success from Portugal is Skills Esports who have Ukrainian Alik ander who deserves a notable mention on keeping the grind on in such a dark situation that Ukraine is facing. It is unclear whether he can play because electricity might not be working. Makes one think of the priorities of it all. The team has day 2 potential with a combination of long time bubble players Lazybear (who had retired twice before he turned 18) and French SleWeyy playing alongside Portuguese Spart. However Spart has to prove he can play well against such renowned company.
Matches of special Finnterest
From The Air! (Regser, Mognus, Icy) vs. ReckenRockets (Scream, Zeddo, pzy), Germany
The Finnish eSM winner wasn't in luck and is faced with probably the best fourth seed of the tournament, German ReckenRockets. ReckenRockets is full of long-term bubble-players and the match could prove to be very even.
Dust Sucker (Dansku, Tossis, Rxii, Extendo) vs. mYinsanity (meeloox, Keever, Kenzo), Switzerland
Unlike other countries, Switzerland has two league winners and two silver medalists in ELF. The match against mYinsanity should be Dust Suckers to lose, but mYinsanity proved to be hard to take down in TCS finals by losing to KSM only barely. It might not be the easy match Finns are hoping for.
Arkijuustoviipale (Lexxa, Aleksiii, Kalle, Edurph, Labyrinth) vs. Astro Allegiance (Pantera, Neiko, Pluvo), Portugal
Astro Allegiance was 2nd in the Zebra League. They aren't the most namestrong team, but they lost to a really strong Impulse GW (AcroniK, maaivy, Xpére) only 4-2 in finals. If Impulse played their first team that is a solid try. Astro Allegiance also solidified their roster with the addition of English Pluvo but the team still doesn't have much notable achievements. It would be all too easy to underestimate them.
Tiimilol (Porsas, Doggoz, Tukia, Aero) vs. KVM (Compact, JWeyts, TxMpeR), Benelux
KVM is a top tier bubble team with peaks in RLCS, so the series should be a done deal on paper. Even one game win by Tiimilol might be a lot to ask.